Aktuelle Informationen
Publication of a newspaper article about the project in Uganda in the Neuss NGZ.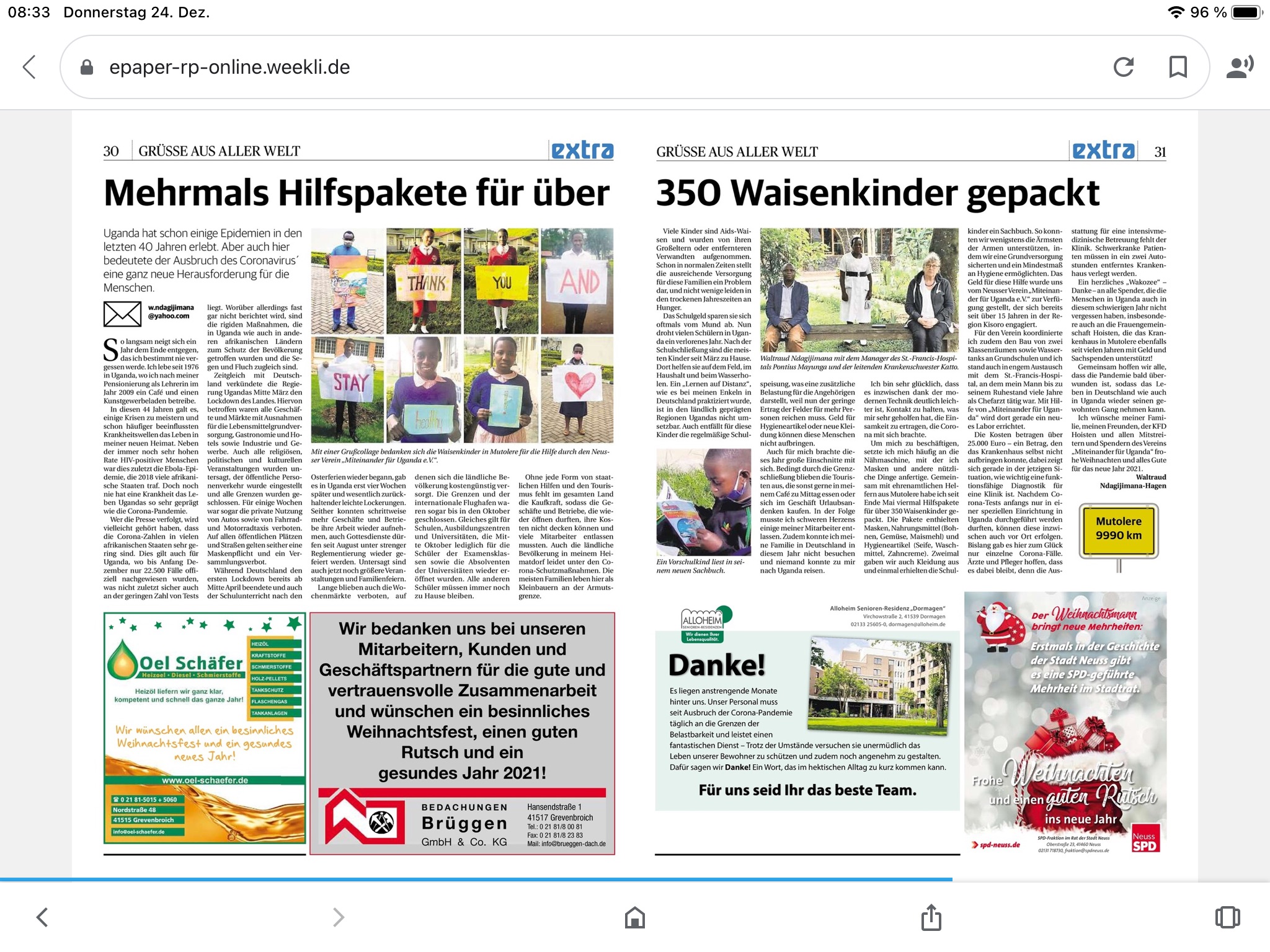 Today Christmas money was distributed to the sponsored children. From this they can buy things of daily use (shoes, clothes, etc.).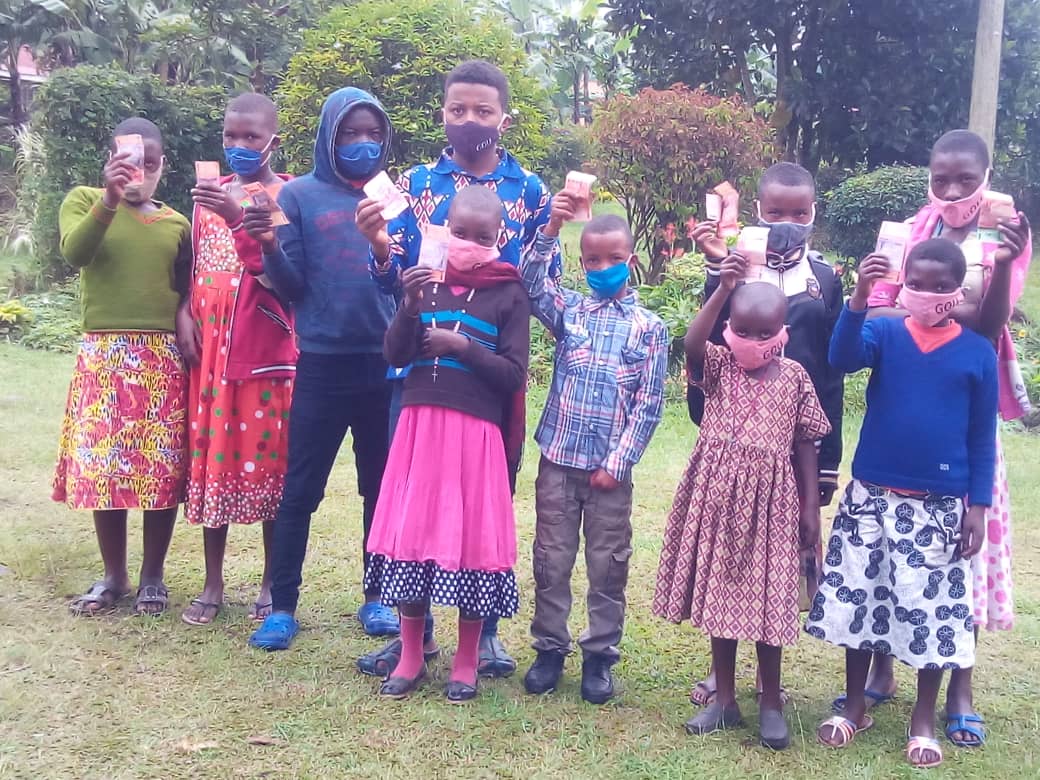 Spending of relief packages with food, hygine items as well as everyday masks. Once there were also clothes and for our younger godchildren a non-fiction book.